CHAPTER IV. 1867 - 1868 THIRTEEN MONTHS THAT CHANGED DAVID'S LIFE
THE STORY OF ELLEN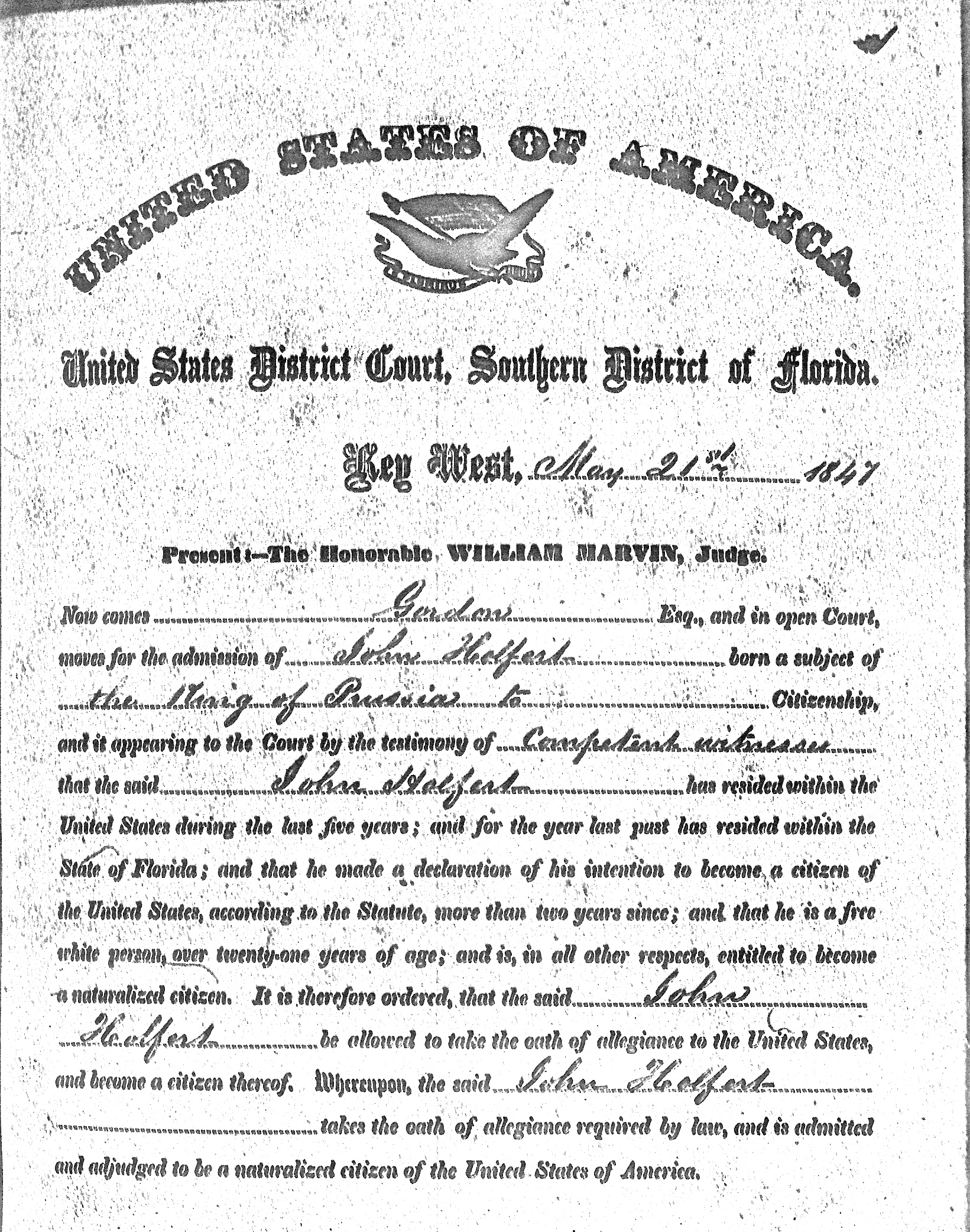 John Holfert citizenship papers

John Holfert became an American citizen 21 May 1847.1 His certificate was the first one recorded for the United States District Court, Southern District of Florida, which was established in 1847. In order to become a United States citizen, competent witnesses testified that John had lived in the U. S. for the previous five years, which indicates he arrived in America in 1842. If he was in Florida that entire time, he arrived before Florida was a state. William Marvin was the presiding judge. He was the first judge for this court and held that post until he resigned in 1863. His successor was Thomas Boynton, who will make an appearance shortly.2 I can imagine John eagerly and proudly appearing before the judge, swearing his allegiance to the American flag.


The 1850 census in Monroe County, Florida listed John as a 34-year-old grocer from Prussia with a wife, Hannah, 29, from Baden Germany, and their daughter Louise, age 4 months.3


Unfortunately, John appears to have died shortly thereafter because by the 1860 census Hannah was then remarried to Frederick Engert. I do not have proof that John died other than he is not enumerated in the next census. However, it is quite possible John died of Yellow Fever. Key West was plagued with epidemics that swept the island at regular intervals. In August of 1853 alone, 112 people died from Yellow Fever.4


In the 1860 census, the name Holfert changed to Holford. The appearance of alternate spellings of surnames was a common occurrence in the 1800s. It is interesting to note the name remained Holford on all subsequent records.


In the 1860 census, Hannah's new husband, Frederick Engert was listed as a brick mason from Saxony, age 40. Louise Holford, age 10, was still with her mother, and now there was a half-brother, Charles Engert, age 4. But in addition, we see that Hannah and John Holfert had had another daughter. Ellen Holford, age 7, appears.5 Calculating backwards from her death certificate, I believe she was born July 1852.6


I don't know for sure how Ellen and David Ellis met. As mentioned, Ellen's step-father was a brick mason. It is possible that he was working on the construction of either Fort Taylor or Fort Jefferson during the war and that he and David met, and from that association David and Ellen then met. Ellen was 14 when she and David became involved. David presented himself to Ellen as a younger man. He told her he was only 29. On 16 November 1867, David and Ellen were married by a justice of the peace in Key West.7 It was the first and only marriage for both of them. Ellen had just turned 15 years old.


Ellen must have been mature beyond her years. She thought she married a man who was twice her age. He had told her that his birthday was 17 August 1837.8


That date would be used in all family and civil records from this point forward. Starting with the 1870 census, his age would be calculated from that date. However, as mentioned previously, his age had fluctuated on all previous census records. I was astounded when I found his baptismal record dated 1829, 8 years before the year I expected to find it. Ellen, who had barely turned 15, married a man who was actually 38 years old. They remained married until David's death in 1893.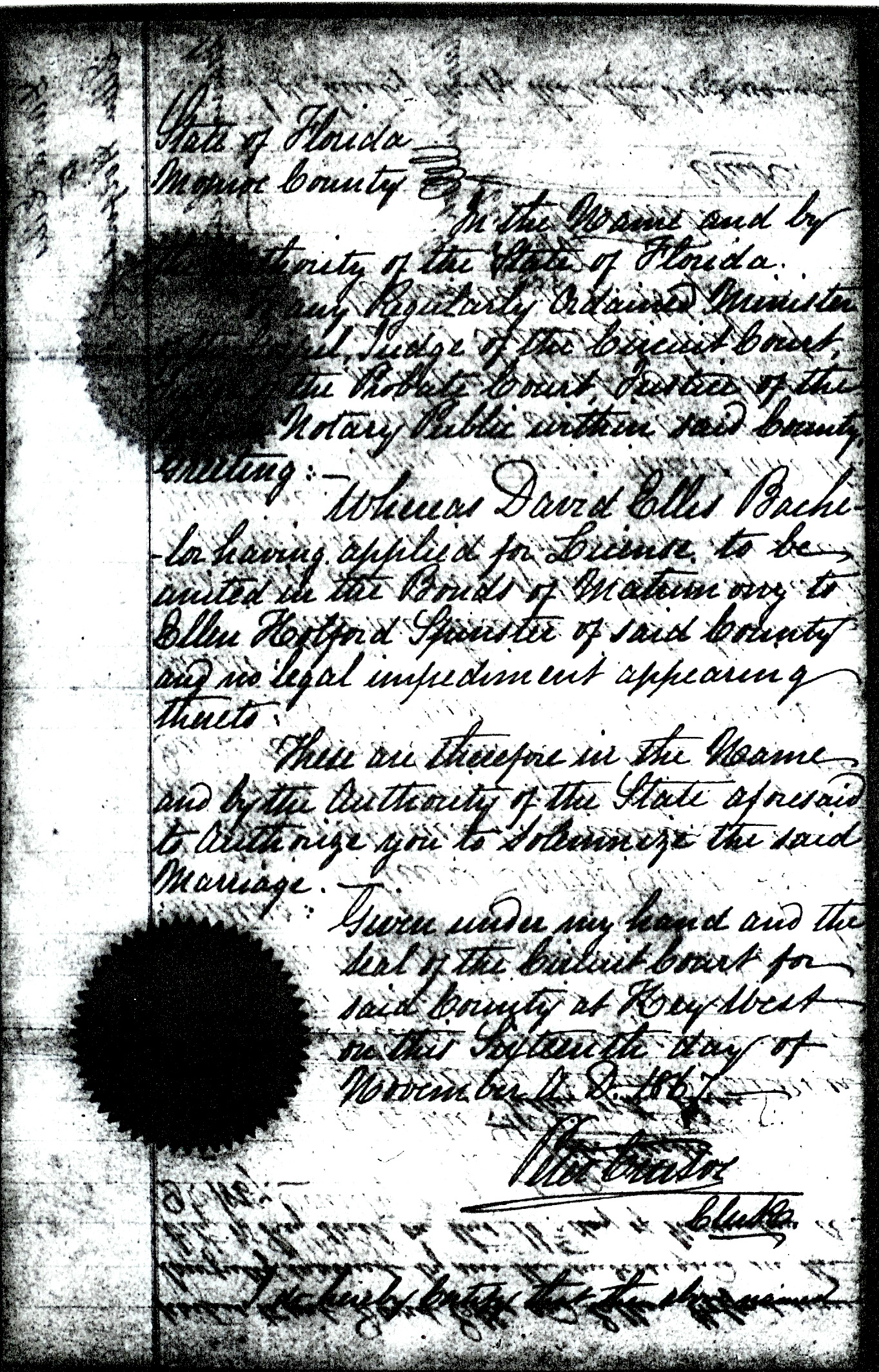 David & Ellen's Marriage Certificate


On 8 March 1868, four months after they were married, David and Ellen's first child was born.9 He was named John Evan after his two grandfathers. Of the eight children that Ellen and David would eventually have, one died in infancy, two married and the other five never married. At the time of Ellen's death in 1903, Flora, age 15, and four of her older siblings age 29 – 35 were still living at home.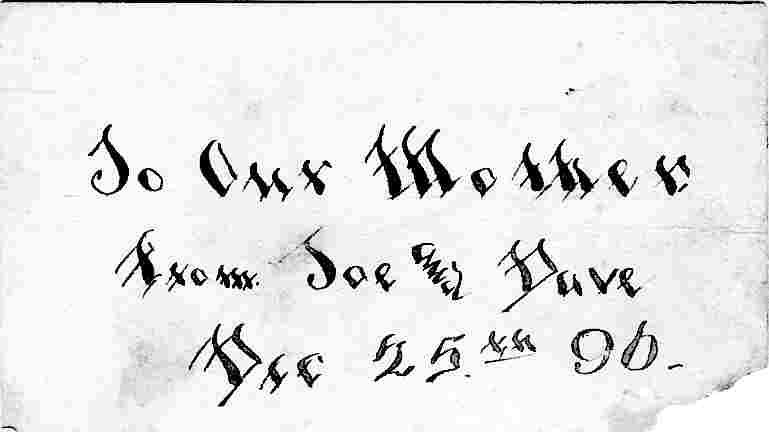 From artifacts in the author's possession, it is obvious that Ellen's children adored her. Included in papers from Flora Ellis are receipts for furniture bought for Ellen by her children including an oak refrigerator. There is a tag marked "To Our Mother" from a Christmas gift given to her from two of her boys dated Dec. 25th 96. Most touching of all is a locket of her hair identified as "Our dear sweet mother's."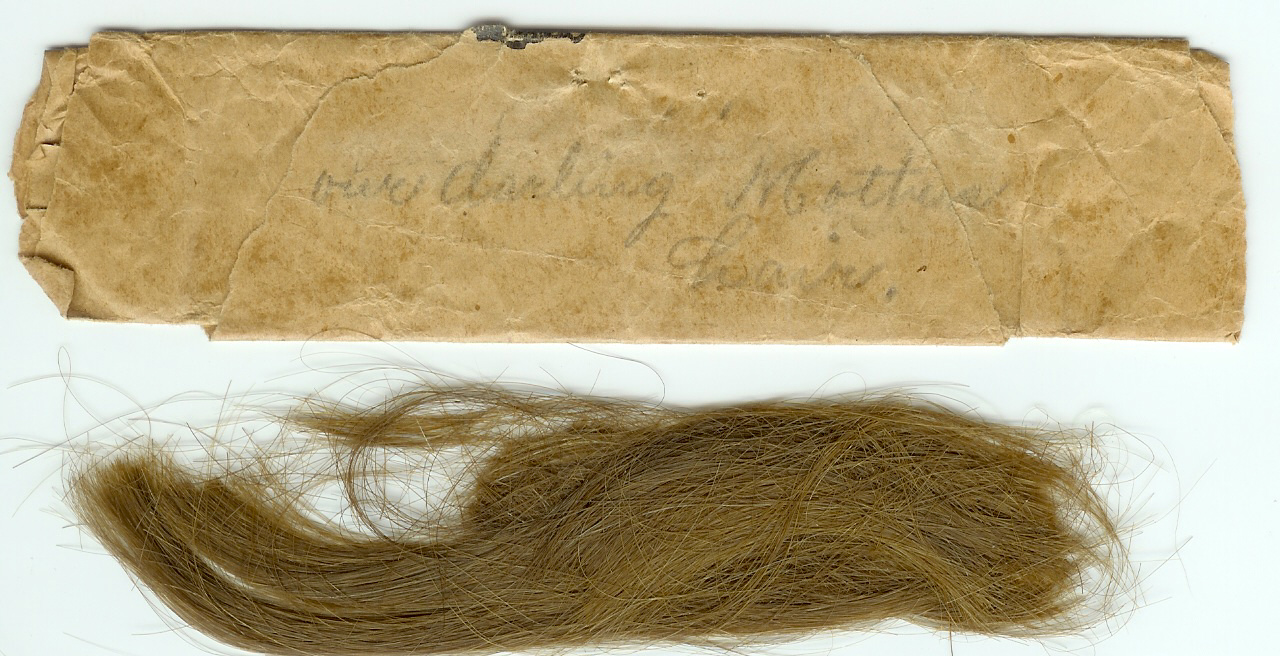 DAVID'S COMPLETE REFORMATION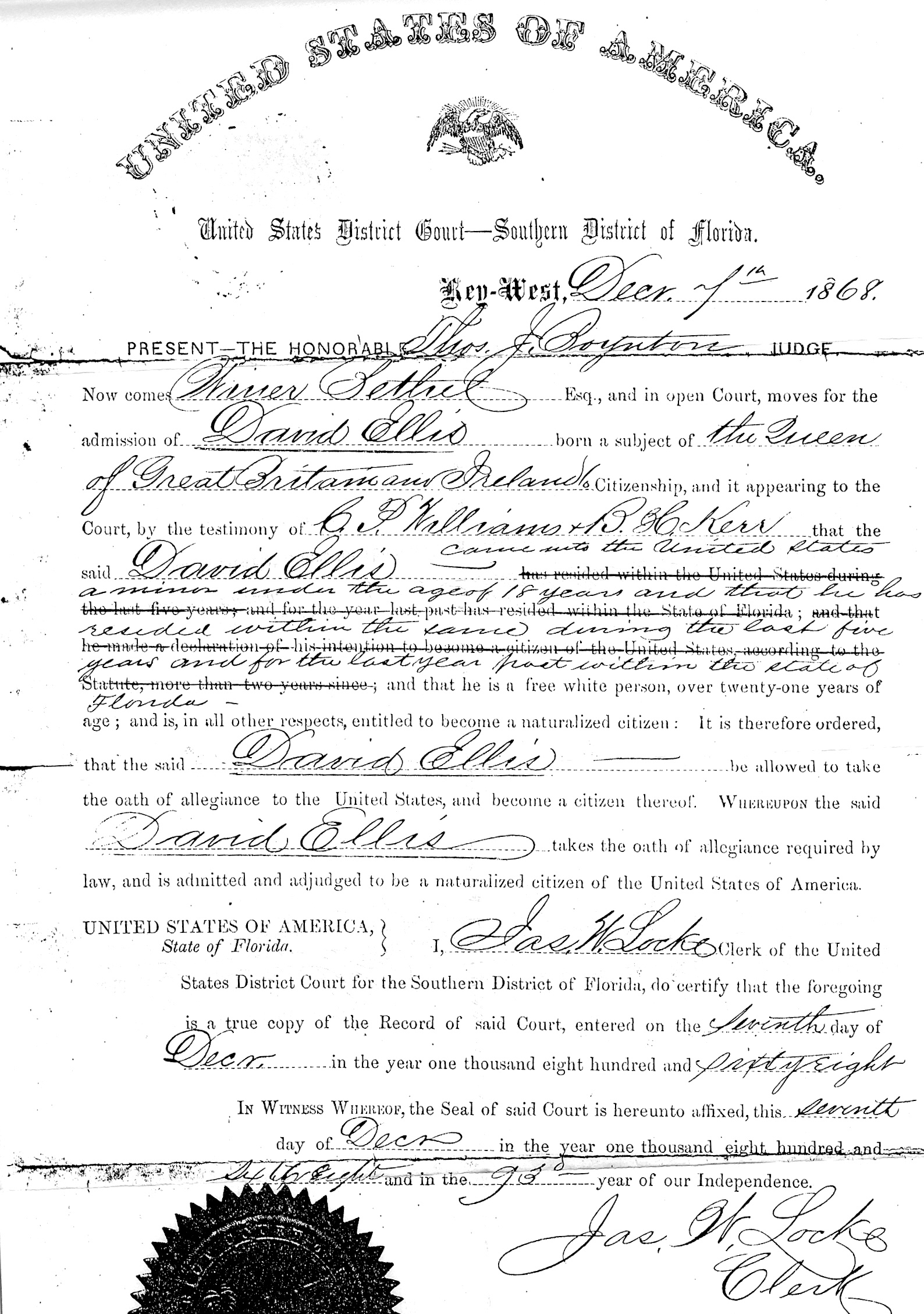 On 7 December 1868, David Ellis became an American citizen.10 He appeared before Judge Thomas Boynton, United States District Court – Southern District of Florida, the successor to Judge Marvin. The certificate states "David Ellis came into the United States a minor under the age of 18 years and that he has resided within the same during the last five years. . ." While this is standard wordage, it does substantiate that David probably arrived in America around 1848. Benjamin H. Kerr was one of his witnesses. Benjamin, about 50, was a lighthouse keeper, a fact that becomes more interesting as time progresses.11 His other witness was Courtland P. Williams, a mariner, age 45.12 His lawyer was Winer Bethel, a 52-year-old from the Bahamas.13

The 13 months from November 1867 to December 1868 were certainly life changing for David. He had married, had a child and had become an American citizen. As if that were not enough, he also joined the Lighthouse Service, a career that would last for the next 25 years.
---

1Naturalization papers for John Holfert. Petition and records v. 1 1847 – 1875. Item no. 3, 1st name. Naturalization records, Key West, Florida. Microfilm of originals at the National Archives in East Point, Georgia. Microfilm 1481410, Family History Center, Salt Lake City, Utah.
2Browne. op cit. 64 – 65.
3Holfert household, 1850 U. S. census, Monroe County, Florida, population schedule, Key West District No. 2. Page 295, dwelling 38, family 38, on-line Ancestry, Inc. www.ancestry.com
4Key West City Cemetery Historic Epidemics, on-line